Dementia Forum
Wednesday, July 21, 2021 @ 6:30 p.m.
8th annual community forum "I Already Told You…Don't You Remember?: Understanding Memory Loss, Dementia and Dementia Communication".
Featuring Erin Bonitto, a nationally-known dementia educator, dementia communication coach and founder of Gemini Consulting.
Reserve your spot here.
Questions? Call 620-327-3414.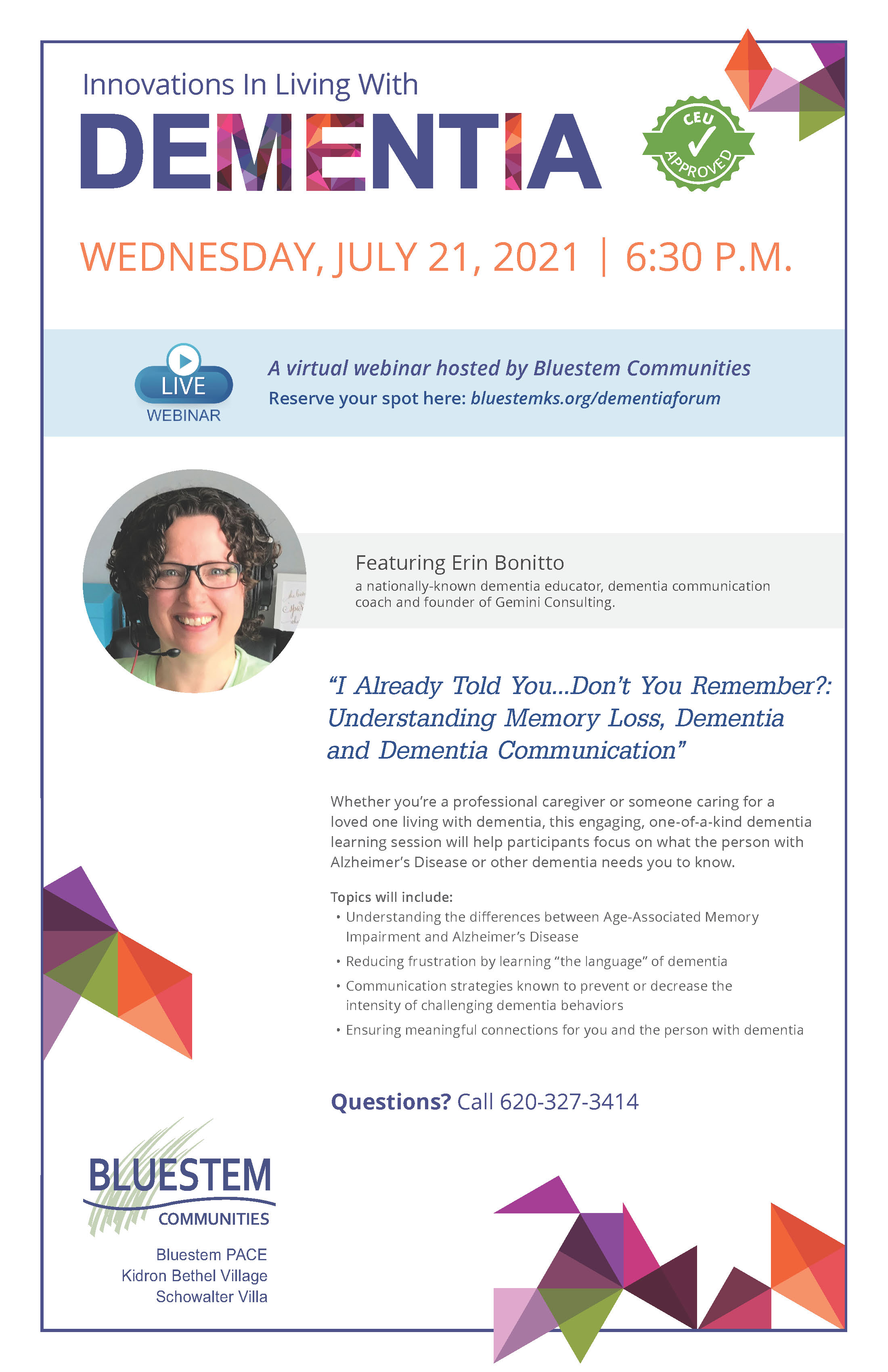 Join our mailing list for more information about our next event.