Dementia Forum
Wednesday, July 20, 2022 @ 6:30 p.m.
Innovations In Living With Dementia Annual Community Forum
Annual community forum "The most common dementia under 60".
Featuring Will Reiter, MA.
Will Reiter has worked in the dementia field for over 25 years. Currently as Education Program Manager at the Association for Frontotemporal Degeneration (AFTD), he strengthens relationships with medical clinicians and professional care providers to expand awareness of frontotemporal degeneration and increase early diagnosis and access to quality care. AFTD envisions a world with compassionate care, effective support, and a future free of FTD.
Reserve your spot here. Needing CEU's? Register here.
Questions? Call 316-836-4866.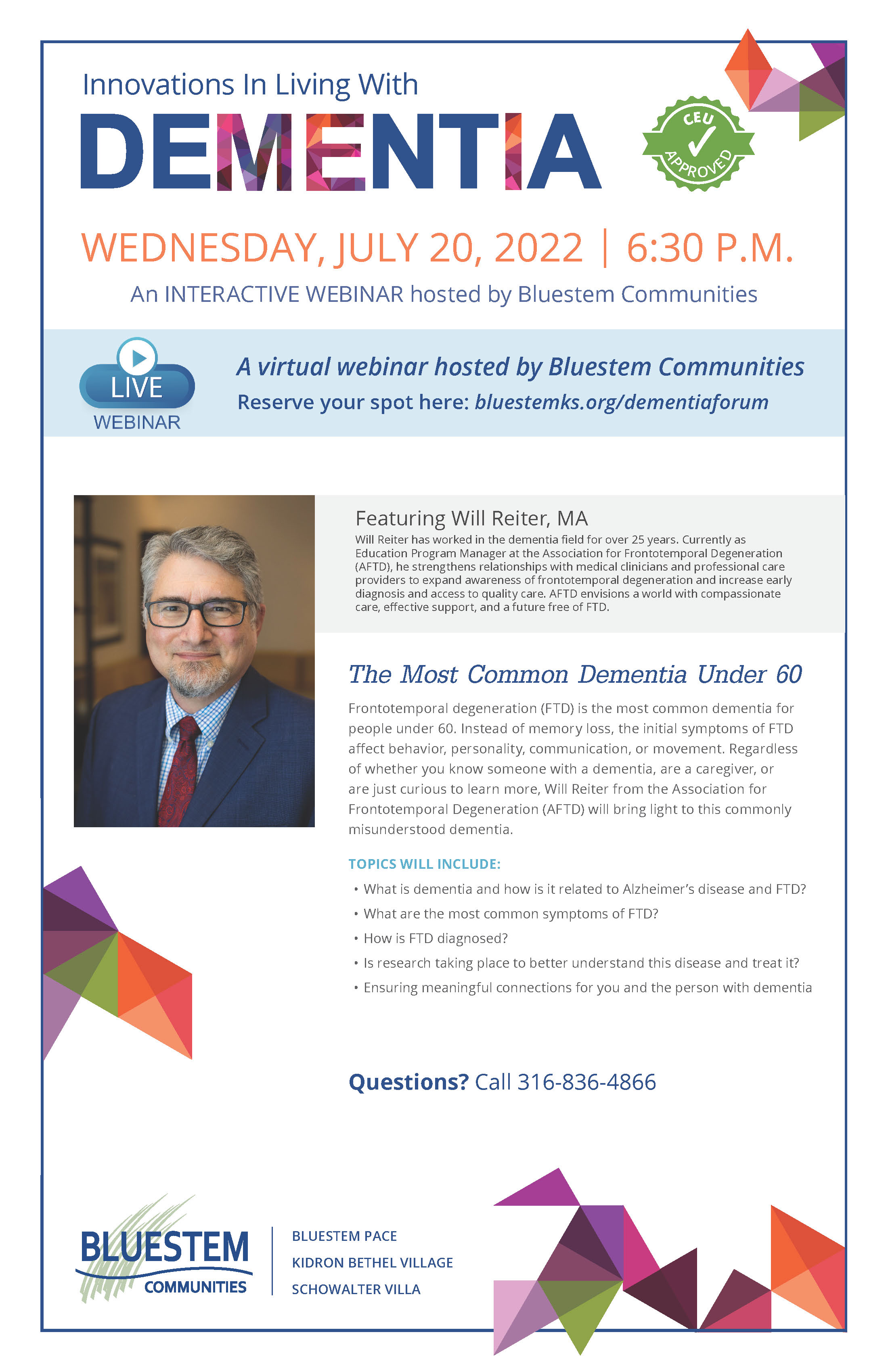 Join our mailing list for more information about our next event.