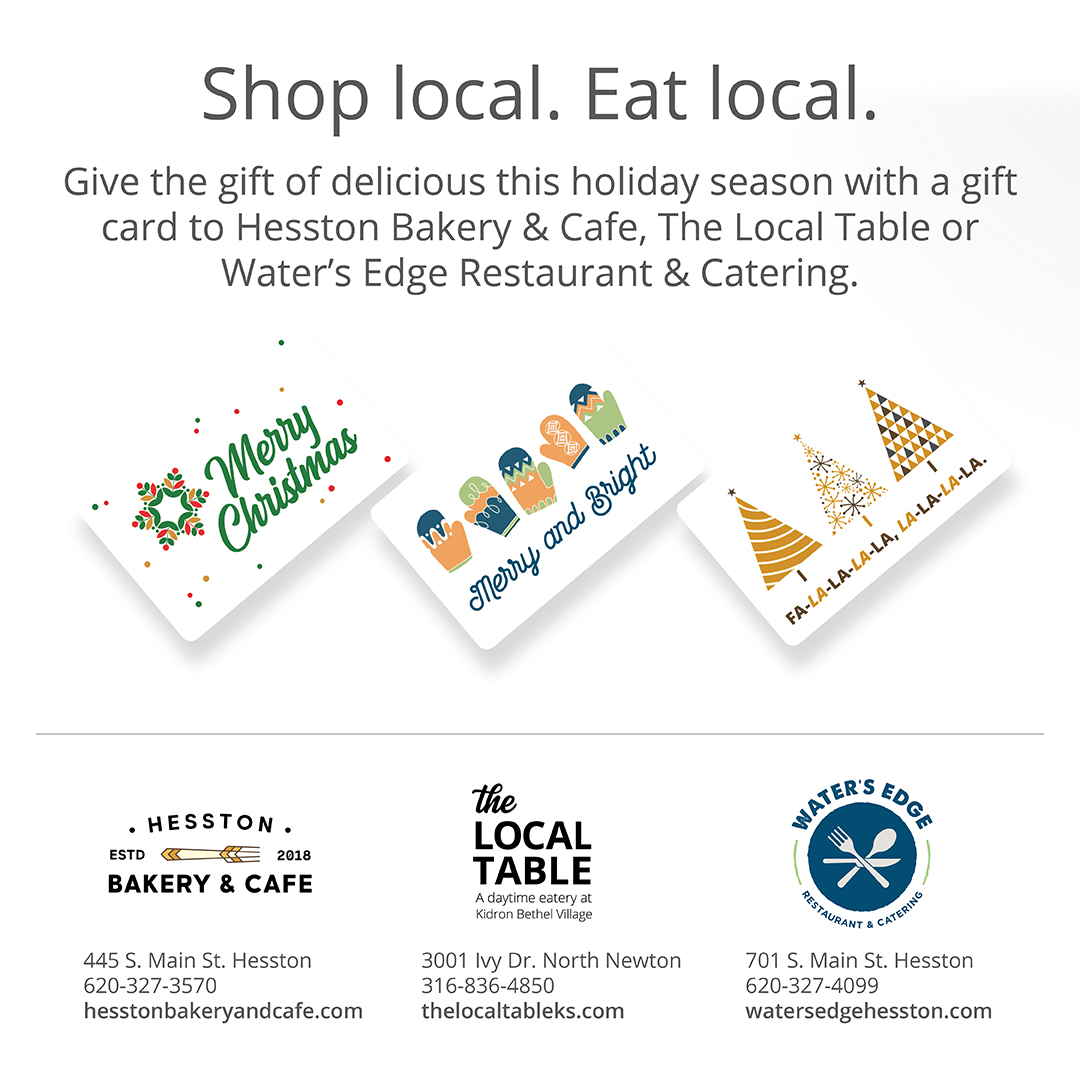 Hesston Bakery & Cafe
Monday - Friday: 7 a.m. to 7 p.m.
Saturday - Sunday: 8 a.m. to 3 p.m.
Dine-in and online ordering available! Please order online or call 620-327-3570 to place your order.
Hesston Bakery & Cafe welcomes you to Hesston! We are your hometown cafe for breakfast, lunch, dinner and everything in between. Open every day of the week, we have an assortment of baked goods, specialty coffees, sandwiches, soups, salads, and desserts. Enjoy!