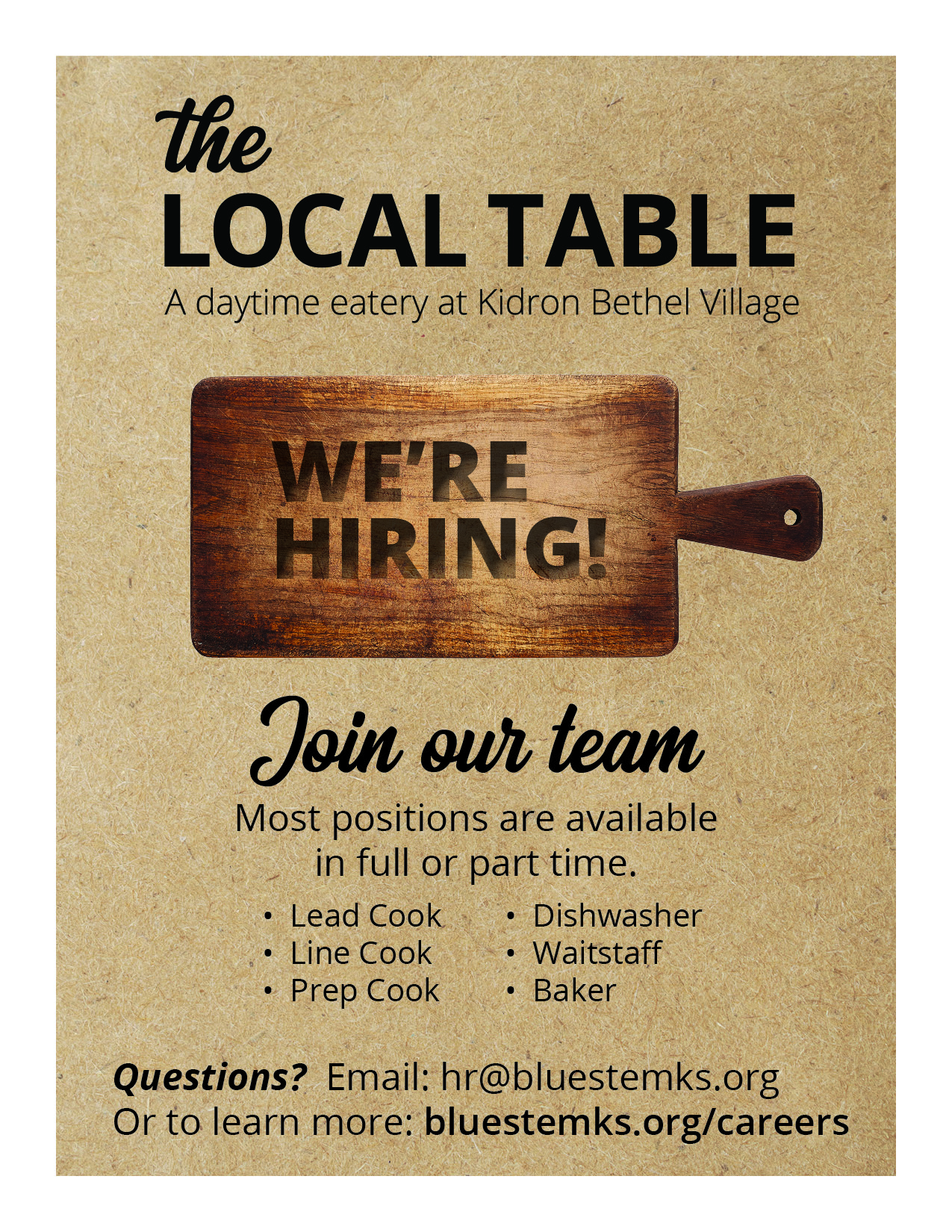 The Local Table is hosting two upcoming hiring events! Applications and interviews on-site!
When: May 18 & 26 from 2 pm - 6 pm. Attend any time.
Where: Kidron Bethel Village, 3001 Ivy Drive, North Newton, KS 67117
Work With Us
Join a non-profit organization that is committed to excellence and community. We are looking for people who are service-minded, dedicated to our mission of serving seniors and ready to make a difference. Sound like you? Come join our team! Apply today!
We are an equal opportunity employer.
Bluestem Communities encourages employees to be vaccinated against Covid-19. COVID 19-vaccines are effective at protecting people from getting seriously ill, being hospitalized, and dying. Vaccination remains the safest strategy for avoiding hospitalizations, long-term health outcomes, and death.