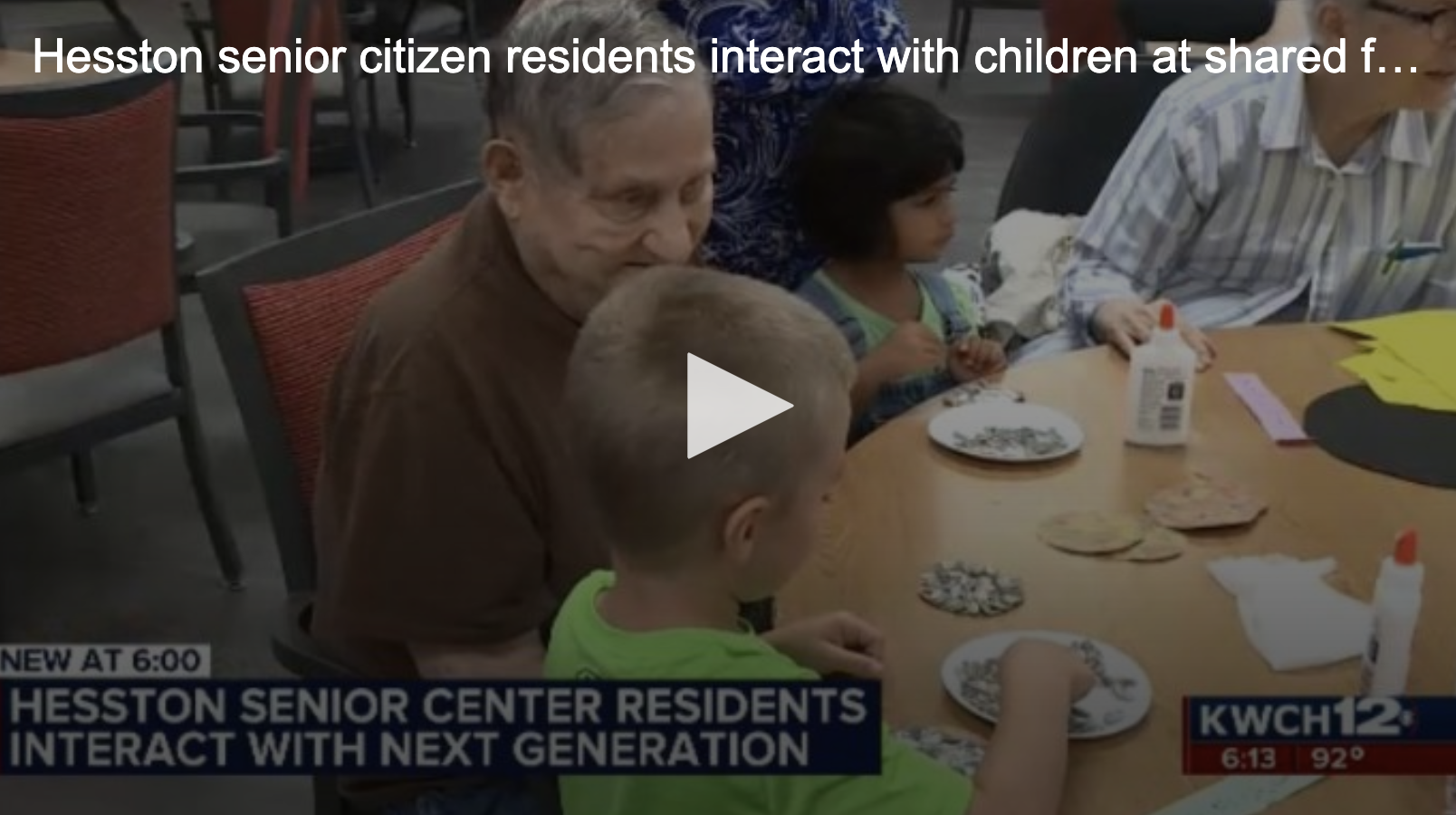 Back to School: Senior Living Community Welcomes Children on Campus
August, 16, 2019
HESSTON – A local senior living community offers a unique approach to childhood education and intergenerational living. Schowalter Villa, a Bluestem Communities campus in Hesston, KS, houses a child development center in the middle of the senior living campus. As one of the only programs of its kind in the state, children and seniors are encouraged to interact daily with activities and games. With dozens of children enrolled each year, the organization has a waiting list for the award-winning program.
In 2005, the Hesston Child Development Center joined Schowalter Villa's campus, providing an element of youthful interaction and vibrancy to residents on a daily basis. Both organizations recognize the incredible benefits for children and seniors to be living among one another, including becoming more accepting of differences, understanding life cycles and decreased feelings of loneliness and isolation.
There is great enthusiasm that surrounds the intergenerational partnership between the two organizations. The children look forward to their visits with the "grandpas and the grandmas" while residents enjoy seeing the children and playing with them. Directors of both organizations work to facilitate planned and organic interactions amongst the children and residents through parties, games and events. Seniors also take great joy in watching the children play at recess and staff walk children through the hallways each day to say hello to their senior friends.
"The children at the Hesston Child Development Center are incorporated into a lot of what we do at Schowalter Villa," explained James Krehbiel, President/CEO of Bluestem Communities. "It is amazing to see the bond they form from these regular interactions. Not only does it provide support for the children, but it is a huge benefit for our residents as well."
The program expanded last fall with the addition of two new child development center classrooms located in the new Mullet Place building at Schowalter Villa.
For more information on the partnering organizations, visit bluestemks.org or hesstonchildcare.org.
You can watch the segment that aired on KWCH Eyewitness News on August 15th, 2019 here.