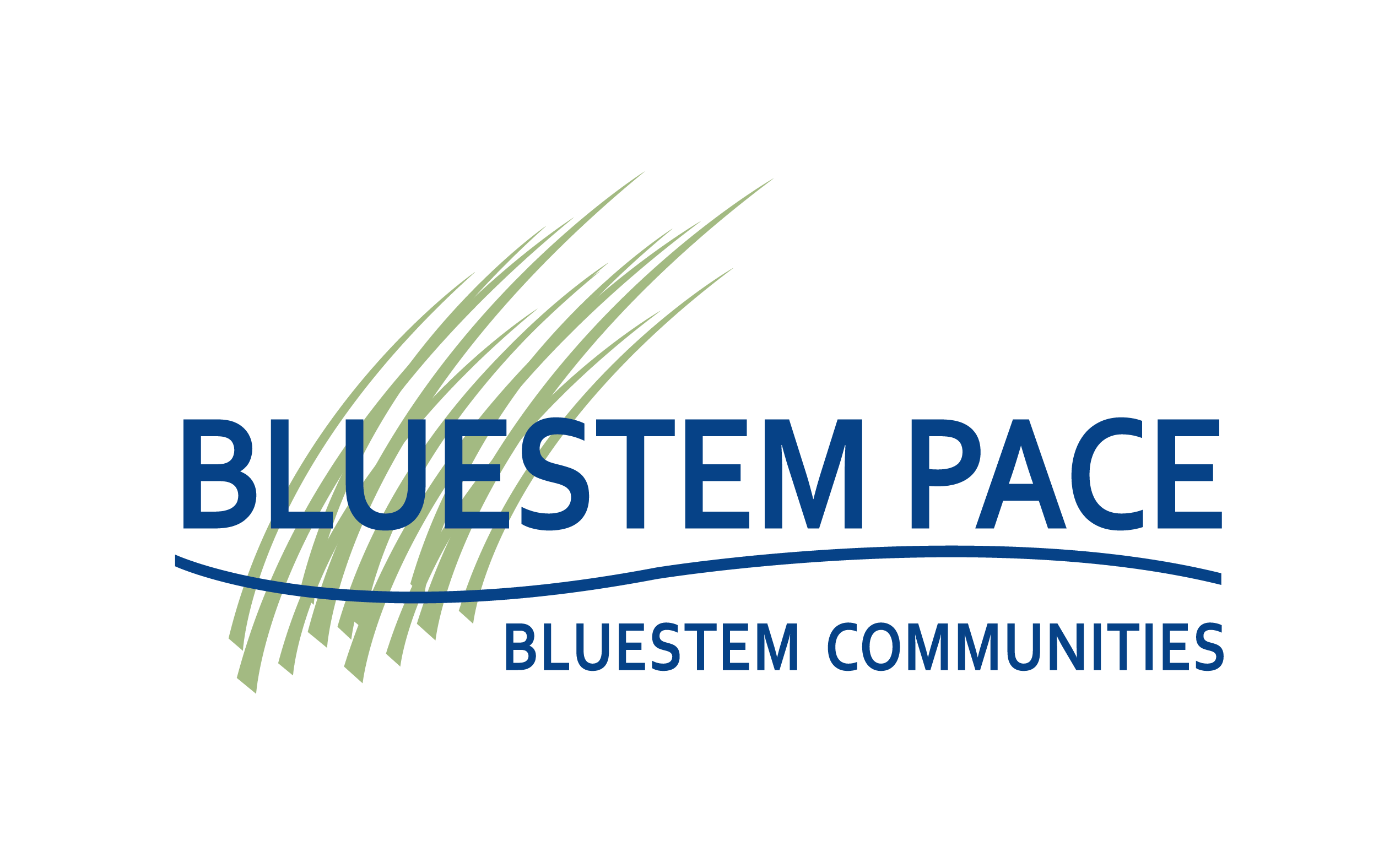 Bluestem PACE announces leadership transitions
August, 30, 2023
MCPHERSON, Kan. – Bluestem PACE (Program of All-Inclusive Care for the Elderly) has announced leadership transitions that will position the organization to best support current operations and future endeavors.
Bluestem PACE is a program of Bluestem Communities that supports individuals age 55 and better who have complex medical needs to remain living in their own home by coordinating comprehensive care. With a primary location in McPherson, Kan., and an alternative care site in Hutchinson, Kan., Bluestem PACE serves seniors in a six-county region of McPherson, Reno, Harvey, Marion, Rice and Saline counties.
Emilie Rains has been named Bluestem PACE Executive Director. Rains has served with Bluestem PACE since 2016 as Director of Marketing and Intake, and as Interim Executive Director for a month prior to stepping into the full-time role.
"Emilie's knowledge of day-to-day operations and regulatory requirements, along with incredible familiarity and communication with key stakeholders in the community is key," said James Krehbiel, president and CEO of Bluestem Communities. "We look forward to the leadership she will provide to PACE, as well as her participation on the Bluestem Communities Executive Team. She is unmatched across the national PACE landscape, and we are honored to have her in leadership at Bluestem Communities."
Rains has been instrumental in the success and growth of Bluestem PACE since the program's launch in 2016. She has spent time educating seniors, caregivers, health care partners and the wider community to the services and benefits the program provides, coordinated intake of new participants and built important connections with participants and partners.
Justin Loewen, former Bluestem PACE Executive Director, has stepped into the role of Vice President of PACE Strategy and Development. Loewen has served at Bluestem PACE since October 2016.
"Bluestem Communities continues to actively pursue ways to serve seniors in Kansas and beyond," said Krehbiel. "Justin comes to this position with a wealth of knowledge and experience in extending the PACE model of care."
In his new role, Loewen will be responsible for discovering and evaluating opportunities for potential growth for Bluestem PACE. He helped lead the program through an expansion in 2021 when Bluestem PACE added an alternative care site in Hutchinson, Kan.
"Bluestem PACE has provided excellent care and services for seniors who live at home for more than seven years," said Krehbiel. "We are honored to continue to fulfill the mission of Bluestem Communities under this new leadership model."
Bluestem Communities other locations are the life plan communities of Kidron Bethel Village in North Newton and Schowalter Villa in Hesston.
###
About Bluestem Communities
Bluestem Communities is a nonprofit organization in south central Kansas that serves seniors through various living options, care settings and care-centered services. Visit bluestemks.org.