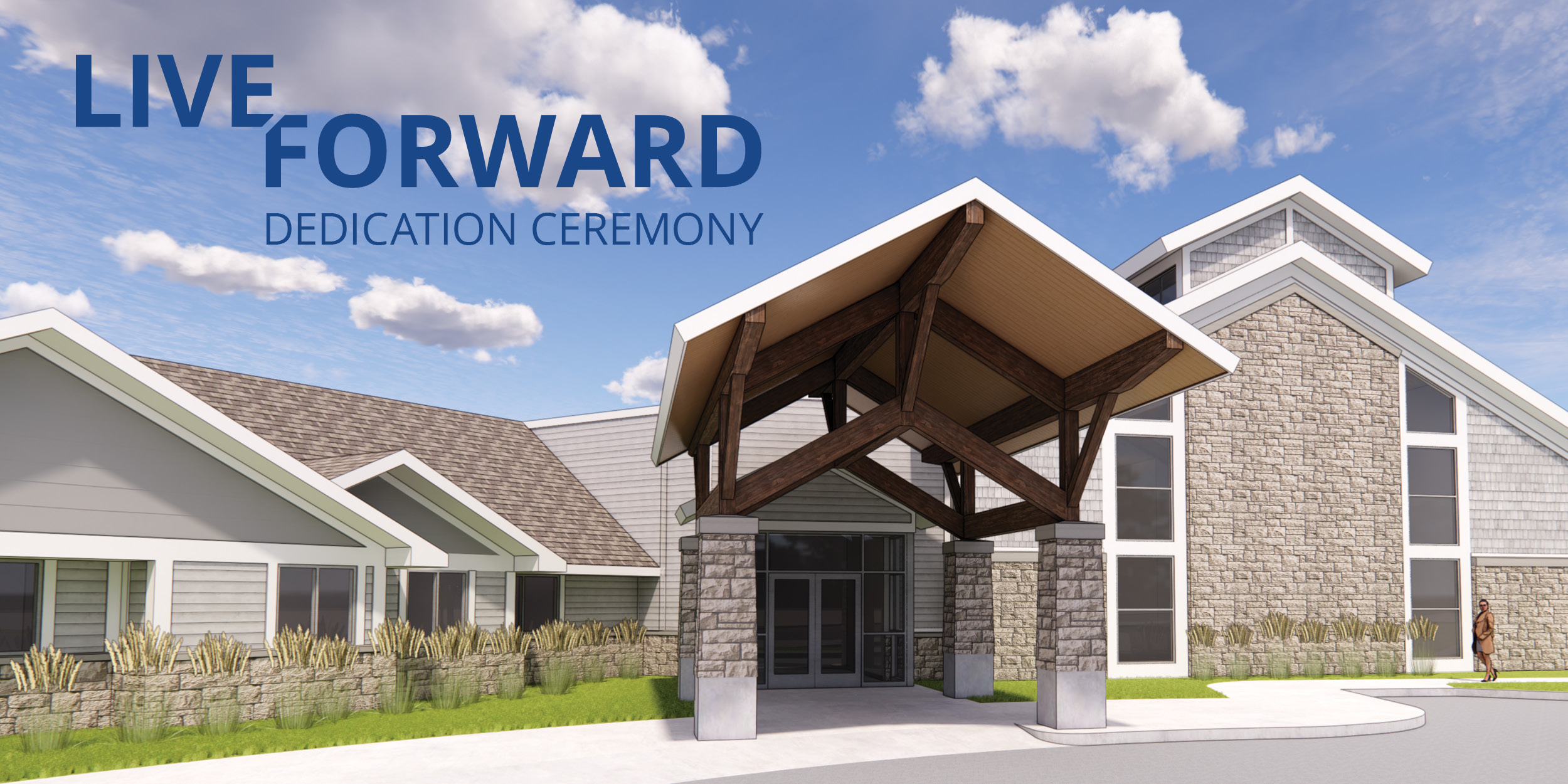 Kidron Bethel Village to celebrate new spaces with dedication event
February, 03, 2023
Photo caption: This architect's rendering shows the new entrance to Kidron Bethel Village. The life plan community will celebrate completion of new spaces with a dedication event on Thursday, Feb. 16. Rendering by Alloy Architecture.
NORTH NEWTON, Kan. — Kidron Bethel Village, a life plan campus of Bluestem Communities, will celebrate new and renovated spaces with a dedication event for its Live Forward project at 3 p.m. on Thursday, February 16. A short program and dedication ceremony will kick off the event with self-guided tours of the building to follow.
Parking for the event will be available at Kidron Bethel Village parking lots, surrounding streets and at neighboring Kauffman Museum.
The Live Forward project is a comprehensive $10.7 million endeavor that included new construction and upgrades of existing spaces impacting nearly 50,000 square feet to position Kidron Bethel Village as a place for engagement and connections across the community and generations. Highlights of the project include the new Kaye Penner Education Center, expanded chapel and community gathering space with the addition of Kidron Hall, a modern entry and reception area, improved dining options, outdoor patio and courtyards, a therapeutic indoor/outdoor walking loop that connects three health care neighborhoods and remodeled health care rooms.
"This innovative project is the most significant capital endeavor in Kidron Bethel's history, and we are excited by the opportunities it creates to connect the campus with the broader community," said Bluestem Communities President and CEO James Krehbiel.
Many of the spaces were created with the intention to make Kidron Bethel Village a hub for community gathering and engagement. The Kaye Penner Education Center, named in honor of former Kidron Bethel Village resident, board member and longtime nursing professor at neighboring Bethel College, was a partnership with Bethel College to create educational spaces that promote intergenerational interaction by bringing Bethel College students to campus.
Kidron Hall was an addition meant to create a larger chapel and community gathering space to allow for greater numbers of residents and others from the North Newton, Newton and other local communities to gather for events and celebrations.
"We are grateful to be part of such a wonderful and supportive community," said Krehbiel. "We now have the opportunity to host a wide variety of events that allow residents in all care levels to connect with the wider community."
Construction on the Live Forward project began in October 2021. The project has been done in phases, so some areas have been completed for some time while others remain in an on-going state. On-going projects include the remodel of all health care rooms and the completion of a new dining option, The Local Table, that is slated to open later this spring.
###
About Bluestem Communities
Bluestem Communities is a nonprofit organization in south central Kansas that serves seniors through various living options, care settings and care-centered services. Visit bluestemks.org.