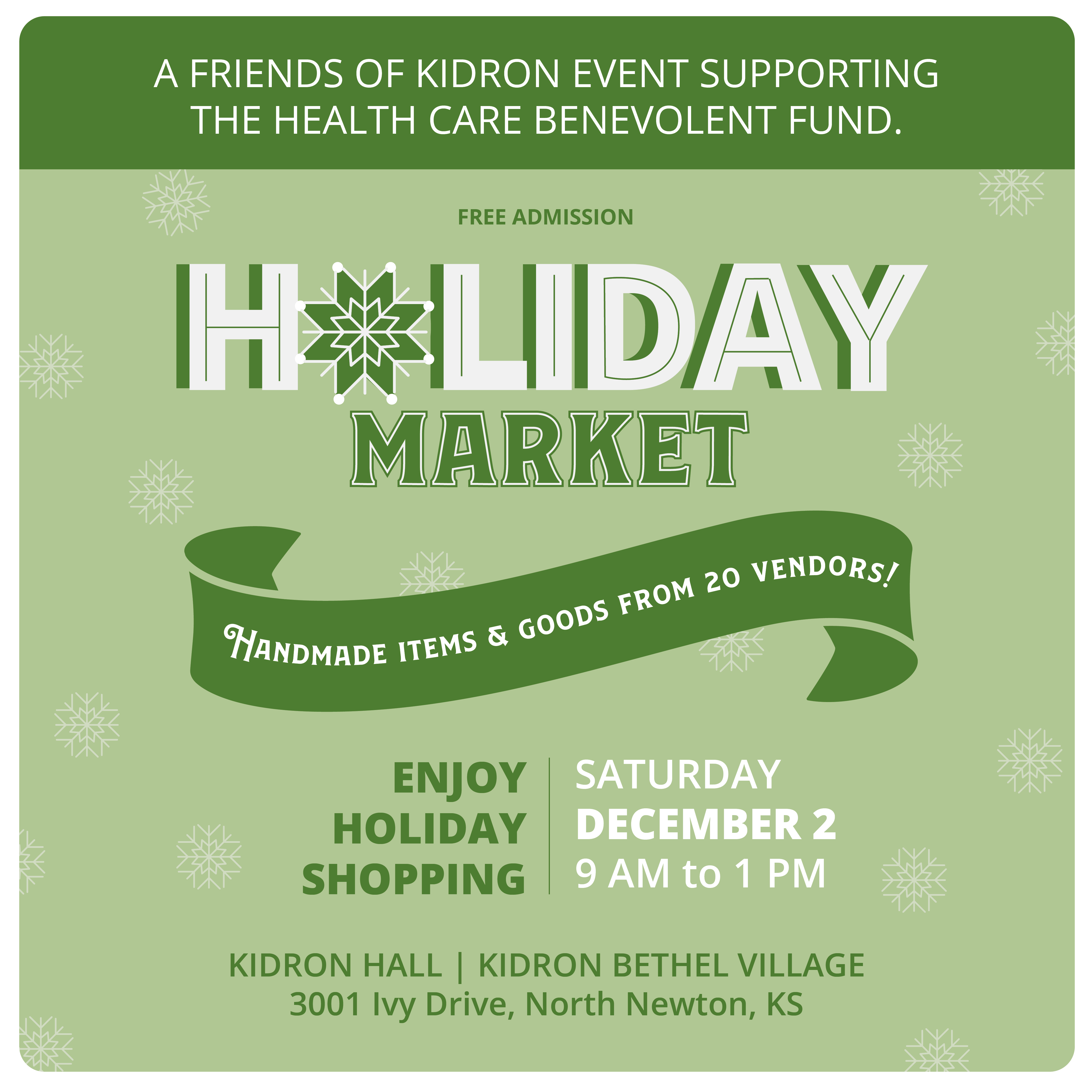 Kidron Bethel Village to host community holiday shopping event
November, 17, 2023
NORTH NEWTON, Kan. — Kidron Bethel Village is reintroducing its annual holiday community event, Holiday Market, on Saturday, Dec. 2, from 9 a.m. to 1 p.m. in Kidron Hall, 3001 Ivy Dr, North Newton. Admission is free.
The event, featuring more than 20 local artisans selling handmade items, gifts and baked goods, is an opportunity for the community to buy holiday gifts, treats and décor from area vendors. It is hosted by the Friends of Kidron group in support of the Kidron Bethel Village Health Care Benevolent Fund. The benevolent fund assists residents who, due to unforeseen circumstances, are unable to cover the full cost of their care.
The 2023 Holiday Market is a comeback for the event last held in 2019. The event was paused over the last few years due to COVID-19 precautions and campus construction.
"We are excited to bring back this event that had become a holiday staple for the Kidron Bethel Village and wider communities," said Shelley Lujano, Bluestem Communities Community Outreach Coordinator. "It will be a great opportunity to shop for holiday gifts and support local artisans."