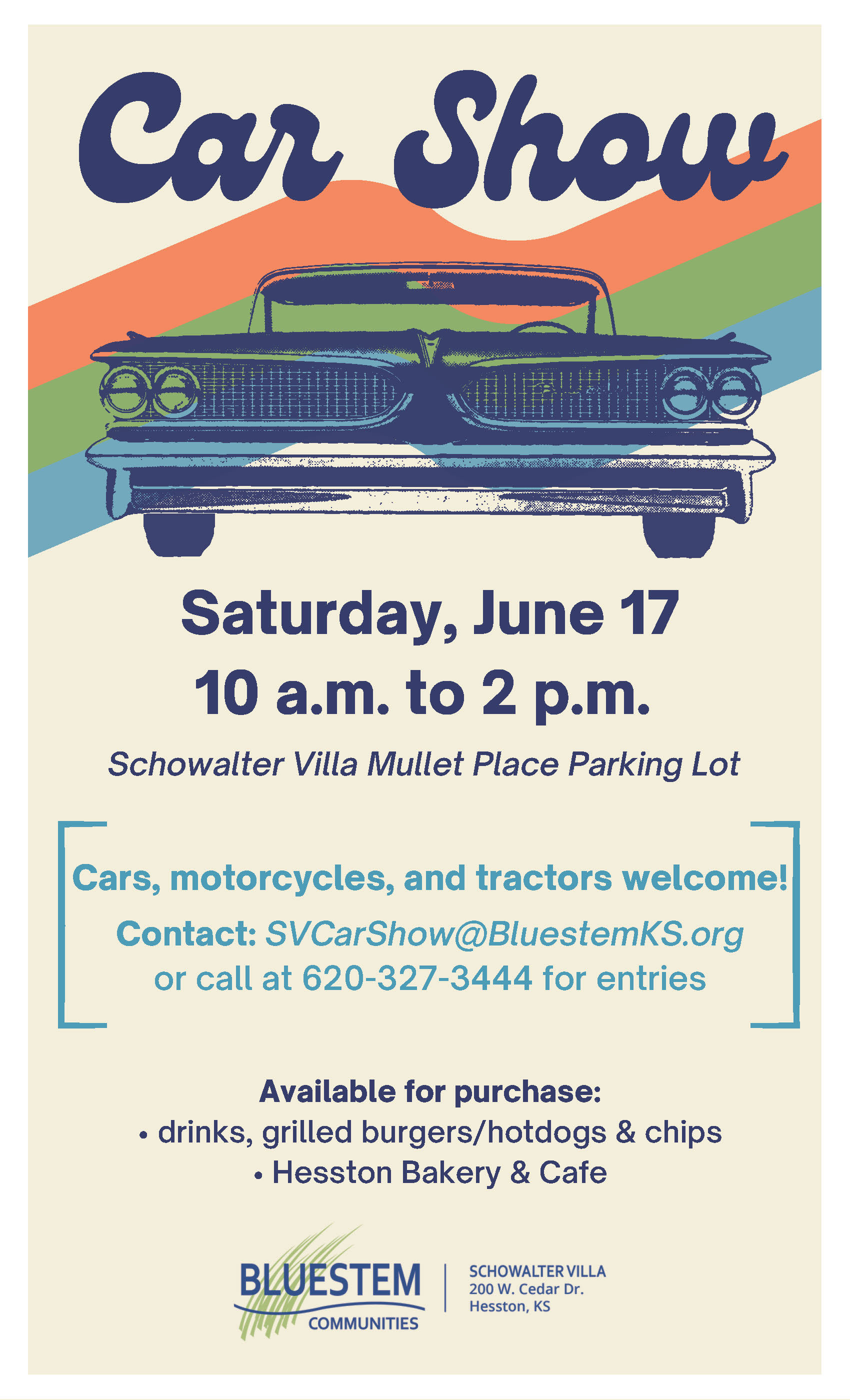 Public invited to display vehicles at Schowalter Villa car show
May, 31, 2023
HESSTON, Kan. — Schowalter Villa, a Bluestem Communities life plan community, is planning for its annual car show for the public. The car show will be on Saturday, June 17, from 10 a.m. to 2 p.m., and all car, motorcycle and tractor enthusiasts are invited to bring their vehicles to display.
To register your vehicle as part of the show's lineup, contact 620-327-3444 or email .
The car show is for Schowalter Villa residents, their families and the general public to enjoy looking at and reminiscing about vintage vehicles. In addition to a lineup of vehicles, there will also be food available for purchase, music and games for kids.
"The car show is always a highlight for Schowalter Villa residents because they enjoy reminiscing about the cars and tractors that were part of their own life," said Cherie Wohlgemuth, car show organizer. "Because of pandemic precautions, we've kept our last couple of car shows pretty low key just for residents, so we are excited to welcome the public back this year. It's a great way to celebrate Father's Day weekend!"
Schowalter Villa, a life plan community part of Bluestem Communities, is home to more than 435 residents living in health care, assisted living and independent living neighborhoods.
###
About Bluestem Communities
Bluestem Communities is a nonprofit organization in south central Kansas that serves seniors through various living options, care settings and care-centered services. Visit bluestemks.org.