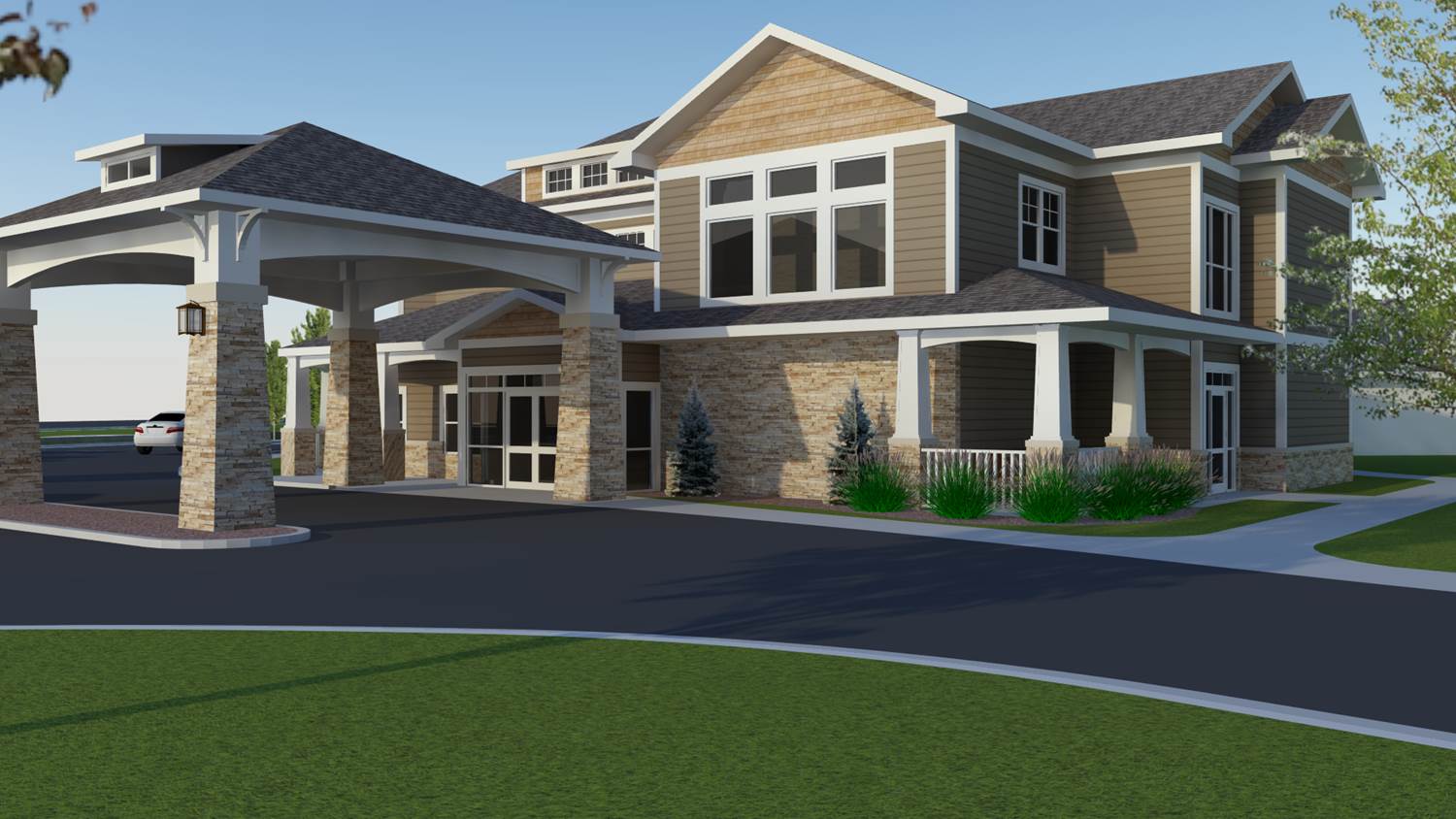 Schowalter Villa Expansion Update: Building Name and Dedication Date Announced
June, 11, 2018
HESSTON - Two years ago this month, Bluestem Communities announced the Private Home for Everyone Campaign to help raise funds to construct a new, two-story assisted-living addition for Schowalter Villa residents and the community.
This week, Bluestem Communities announced the grand opening date for the $6.1 million community building will be Sept. 7, 2018.
At the grand opening, Bluestem Communities will honor the Mullet Family with a building dedication. The new community building, Mullet Place at Schowalter Villa, will be named in honor of Roy and Bess Mullet in recognition of lead gifts from Excel Industries and the Mullet Family. Roy Mullet was one of the founders of Excel Industries located in Hesston; he and Bess were Schowalter Villa residents for over a decade. The couple had five sons, each of whom personally supported this community project.
"We are honored to partner with the Mullet Family and Excel Industries on this project and to be able to recognize their generosity in this way," said Yvonne Sieber, Bluestem Communities Chief Philanthropy Officer.
The driving motivation for the new building was to create private homes for every Schowalter Villa resident. Mullet Place at Schowalter Villa will provide residents with 24 new assisted living homes, resulting in 40 total assisted living homes and 98 private healthcare rooms on campus.
"We firmly believe that every individual on our campus deserves the privacy and dignity of a private home. Thanks to the benevolence of many donors, this belief will become a reality for residents on our campus very soon. We are all so excited for the opening of Mullet Place at Schowalter Villa," said James Krehbiel, CEO/President Bluestem Communities.
The word 'place' was chosen due to its broad meaning. Schowalter Villa sees this new addition to be used by the community in many ways, reaching even beyond the organization's residents and staff. In addition to providing residents with private homes, the building will include two new classrooms for Hesston Intergenerational Child Development Center, community café and bakery, gift shop and outdoor walking paths. Mullet Place at Schowalter Villa will be a place for the community to gather, children to play and seniors to enjoy a dynamic place to live and connect.
"The Private Home for Everyone project was one that resonated with us from a business and family standpoint. Both Schowalter Villa and Excel Industries have been pillars of the local business community for many years and this project will benefit many Hesston residents and their families," said Bob and Paul Mullet.